As you've probably noticed, most companies today prefer to use laser printers and other multifunctional devices to ensure quality results and cost-efficiency. Initially, a combination of a monochrome and a colour laser printer is more expensive compared to a conventional monochrome-only printer. However, the equipment is vital for every company considering the need for coloured, high-quality, printed documents. Should you encounter any issues with your laser printers, feel free to contact Printer Repair Centre's at (02) 9684 0044 or request a repair service.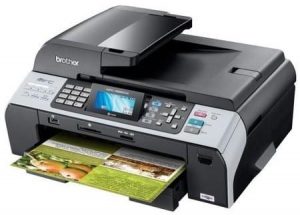 Laser Printer: How it Works
With their popularity, we can't help but wonder "how do laser printers work?" and "why are they so popular?" The whole process is quite amazing. It has something to do with static electricity that makes ink particles (in powder form) stick to the drum and transfer on paper, fused, and then roll on the surface. Printing starts with the electronic data being stored in a transistor and then converted by the printer into words and pictures. The electronic data is then used to control the laser beam that gets ink on the paper with the use of static electricity.
Though laser printers are more expensive than inkjets, their advantages far outweigh the latter. Here are just a few:
The advantages of laser printers
Faster printing time – They can print more pages in one minute compared to inkjets. This means that you can be more efficient and productive when printing reports and other documents. Remember, time equals money in business.
Quality printing – Because laser printers

use toners in powder rather than liquid form, the mess in printing is minimised. Whether you print texts or graphics, you will always get finer, quality results. This means your documents will look neat and exactly how you created them on PC.

Cost-effective – Even though they

are initially expensive, the cost of consumables and maintenance will pull down the overall cost in the long run. This is because of long-lasting cartridges and cheaper maintenance. A printer of this type is also more durable than other models, especially the inkjet.

User-friendly – Unlike other types, laser printers

are designed with the user in mind. Its cartridges are easy to replace. Plus, the controls and printing properties can be accessed both via the printer itself or the paired up device.
One of the best laser printers in the market today is the Xerox ColorQube 8570dn, which is tagged as a speedy and cost-effective laser printer because of its easy maintenance and low wattage. If you prefer an on-the-go printing feature, opt for the Brother HL-L8350CDW. It allows wireless and mobile printing in both monochrome and colour printing. Of course, a printer is always a good investment. So, it's best to scout the market first for the best printer to suit your needs before making a purchase.
There are other brands of laser printers in the market. If you would like to purchase printing consumables or want to order a repair service, contact Printer Repair Centre or visit our website for more information!